When trying to install DPM 2016 with SQL 2016 make sure that you use the RTM version of SQL 2016 (build 13.0.1601.5). After installing DPM 2016, upgrade DPM to the latest System Center CU4. When you have done this you can upgrade SQL 2016 also to the latest version.
One problem I had was that I had SQL 2016 RTM installed but got this installation error: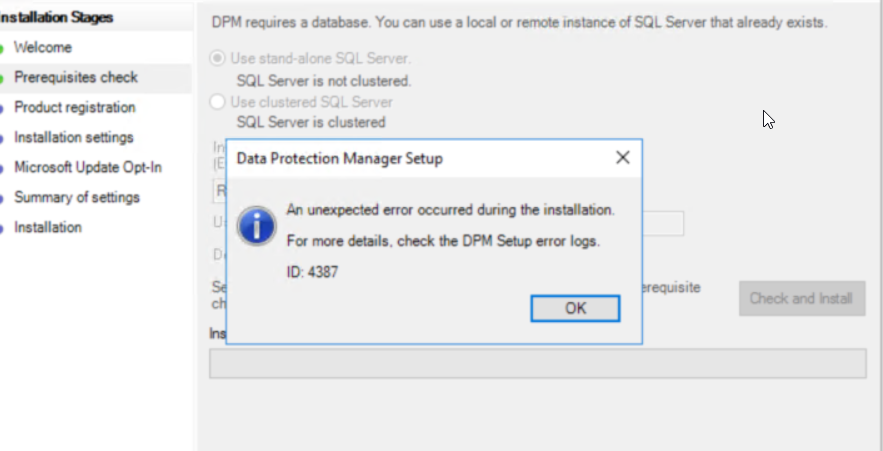 The problem was that I had installed also the SQL Server Management Studio (SSMS), that is not a big problem. But do not install the latest version (17.4). Install version 16.x. After removed this version and installed the 16.x version (SMSS is required for DPM) the installation of DPM worked flawless. You can download the last version of SSMS here.